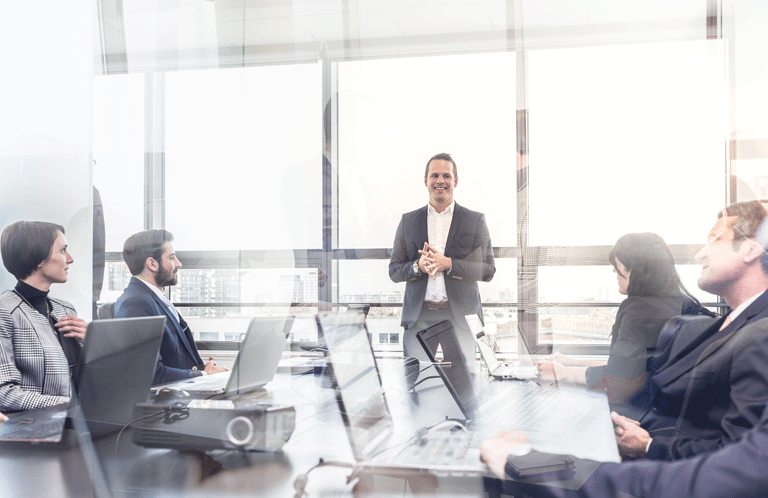 In 2017-18 there were several very public reviews of how Boards were operating.
The 2017 Royal Commission into Institutional Responses to Child Sexual Abuse, the interim report of the Royal Commission into Misconduct in the Banking, Superannuation and Financial Services Industry, and APRA's CBA Prudential Inquiry Final Report highlighted important lessons for Board Directors, namely to ensure that their Boards and their organisations are well governed. The fatal accident at Dreamworld in 2016 also highlighted the Board's accountability for work health and safety.

Consider the following principles that can be applied when reviewing a board:
Board Culture
Board Directors need to work together to ensure the strategic direction of their organisation is aligned. But does your Board culture support conflicting points of view? Are all Directors able to present their views? How do you protect your Board against group think? Are you asking enough questions?
The Board sets the standard for corporate culture. It needs to ensure that this is achieved.
Board Composition
Board diversity in age, gender, ethnicity and experience will bring a variety of views to discussions and will more realistically reflect the diversity in your clients and stakeholders. APRA's report warned of the potential for complacency within the Board – but a diverse Board is a good and practical antidote.
Conflict of Interest
Does your Board have a current register of Director interests and is this considered when making significant Board decisions? This ensures that the Board's decisions are not influenced by potential benefits for individuals but is also seen to have good processes in place. Where this has not occurred, Directors have resigned or been sacked by the Board, and the reputation of the organisation and Board is damaged. In some circumstances the decision could be challenged.
Risk Management
Financial risks are generally top of mind for most Board Directors but operational, compliance and reputational risks need to be understood and managed properly throughout the organisation. Clear accountability for identified risks and their mitigation is essential. Boards should be confident that risks are being managed.
With the support of the '#MeToo' movement, sexual harassment allegations and complaints are prominent. Boards, as the organisation's governing body, must have a zero tolerance for any discrimination or harassment in the organisation. But if something inappropriate does occur the Board should be confident that good systems are in place to support the people involved and ensure that all reasonable steps are taken to ensure that such behaviour is eradicated.
What systems do you have in place to prevent misconduct or inappropriate behaviour? Will your Board know quickly if something is going wrong?
Climate Change
The Intergovernmental Panel on Climate Change recently published a special report on the impacts of global warming of 1.5°C above pre-industrial levels. It investigated this in the context of strengthening the global response to the threat of climate change, sustainable development, and efforts to eradicate poverty.
Climate change is recognised as a potential financial risk or opportunity to be considered by Directors exercising their due diligence responsibilities. The (G20) Taskforce on Climate-related Financial Disclosures (TCFD) provides a useful framework for companies to disclose the material impacts of climate change on their financial performance. Climate change poses risks to many industries. However, banking, insurance, mining, transport and agriculture especially, are clearly to be impacted.
Has your Board considered the potential impacts on climate change on your business?
Taking Action
APRA's CBA Prudential Inquiry Final Report made findings which are applicable to all Boards – specifically, to learn from mistakes and to be proactive.
Boards are human, with all the foibles that entails. But Boards are also accountable, so Directors need to ensure that their performance is not only maintained but continuously improved and challenged.If you are looking for board governance and support, contact TMS Consulting at solutions@tmsconsulting.com.au for more information.